Welcome to Bsking's Bracket Challenge!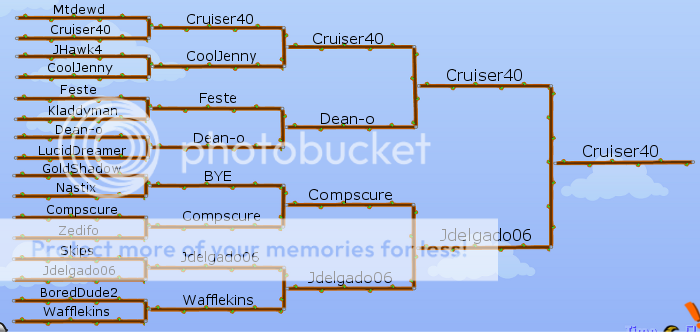 FYI I will be filling in this bracket (or a modified version since this one is being annoying) with the actual competition so you can watch yourself advance!
This competition will match you up with one other player in each round and the winner will move on until there is but one Contraptioneer standing!
Scoring will be fewest pieces in each and every round. If two players happen to tie, the winner will be decided by fewest ticks. There will be NO immunity, NO bonuses, and NO requirements.
Seeding will be completely random. There is no telling who you may face in the early rounds.
Each match up will have a different level. This means no collaborating to help fellow competitors! We want to keep all play fair.
If you have any questions or comments feel free to post or PM!
I promise to make this as fun and efficient as possible. This means no waiting, quitting, or controversy…hopefully!